We recognize that all our patients are unique and deserve to receive dental care that reflects their individual needs. Our experienced and talented dental team is committed to working with you and your family to create a comfortable, stress-free, and rewarding dental experience every time you visit our practice.
We are pleased to welcome you and your family, and we look forward to working with you.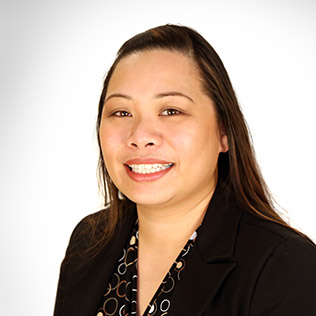 Sherri
Office Manager
I am the person who will greet you when you call, and I will answer all your questions. I also welcome you at the desk when you check in for your appointment. I schedule appointments, present treatment plans, discuss financial options, and take care of anything else that needs to be addressed in our office. You will also see me chairside every once in a while, since I am a trained dental assistant. The greatest joy of working in the dental field, and especially a specialized practice, is that you get to know your patients very well. The relationships I've had with our patients over the years have been very rewarding.
I am a very family-oriented individual. I enjoy spending time with my husband, my children, and our siblings and their families, whether we're watching a movie or taking road trips and sightseeing. I am originally from Guam and still live by my values and cultures here in Washington. I enjoy visiting new places and meeting new people, and am a big fan of the Seahawks!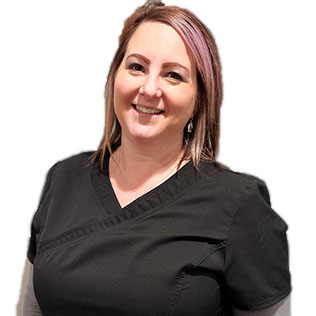 Melissa
Office & Marketing Coordinator
I have the pleasure of greeting clients when they first arrive, explaining their treatment before they leave, and coordinating any future appointments. I also get to use my creative side to market and advertise for the office. My education and experience in administration, care coordinating, and treatment planning helps me provide a high level of customer service. I feel fortunate to be a part of a team so dedicated to helping our patients get their smiles back.
I came to Washington the first time in 2007 from Florida where all of my family resides and loved it so much moved back here in 2018 to make Washington my forever home. I have two adult children who I enjoy very much. I never was a cat lover and somehow fell in love with two cats who are now my babies. I like going hiking, kayaking, and arts and crafts.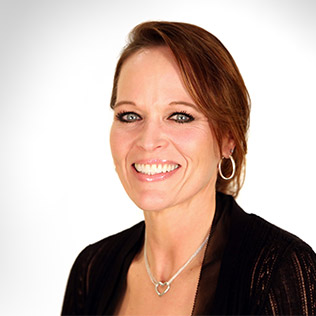 Tori
Chairside Dental Assistant
I have more than 20 years of experience working in prosthodontic specialty practices, most of which I've spent here at Peninsula Prosthodontics. In addition to providing clinical support to our doctors, I also serve as a lab liaison; oversee sterilization, inventory, and ordering; and assist with front office duties. I am dedicated to providing the type of care that, for some, can be truly life changing. Everyone in this office works with compassion and a true desire for patient satisfaction.
I've lived in Washington State for more than 33 years, and currently reside in Poulsbo where my husband and I raised our son. I enjoy music, movies, getting together with friends, outdoor activities, and have a love for running. My goal is to complete a full marathon one of these days!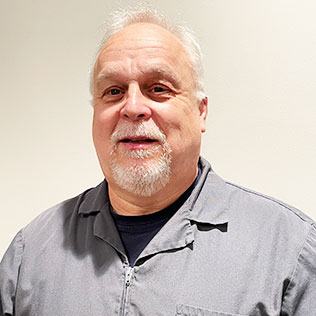 Al
Dental Lab Specialist
I fabricate our patients' dental prosthetics with a keen eye for detail and a passion for creating restorations that look undeniably natural. My 30-plus years of experience have given me the knowledge and skill to meet all patients' prosthetic needs. There is nothing better than working as a team to help patients feel better about themselves with a new smile.
When I am not working at Peninsula Prosthodontics, I am busy running my dental lab business, Summit Dental Laboratory, located in Port Orchard. I live in Port Orchard with my wife. I am a very proud father and grandfather, and love spending time with my family. I love watching college football and am a huge fan of the Huskies!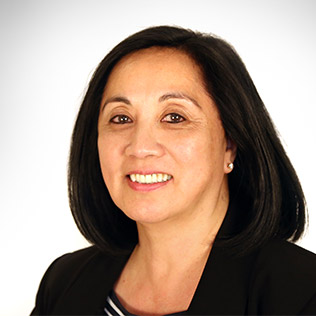 Terri
Dental Assistant
I earned my Bachelor of Science in biology while serving in the Navy in the Philippines, and completed dental assisting school at the Naval Dental School in San Diego. Now, as a part of Peninsula Prosthodontics, I assist our doctors with patient care and help the front desk team with filing and organizing. Everyone here is so nice, and we treat each other and our patients like family!
I am married with three children. My husband Fred and I are both retired from the Navy and both work in the dental field. Fred is a dental lab ceramist! I love cooking, gardening, and going to sporting events to support the Seahawks, Sounders, and Mariners. I also love to volunteer at my church by gardening to make the landscape beautiful.